(CANCELED) CrimeStoppers Honolulu Denim and Diamonds Gala
April 10, 2020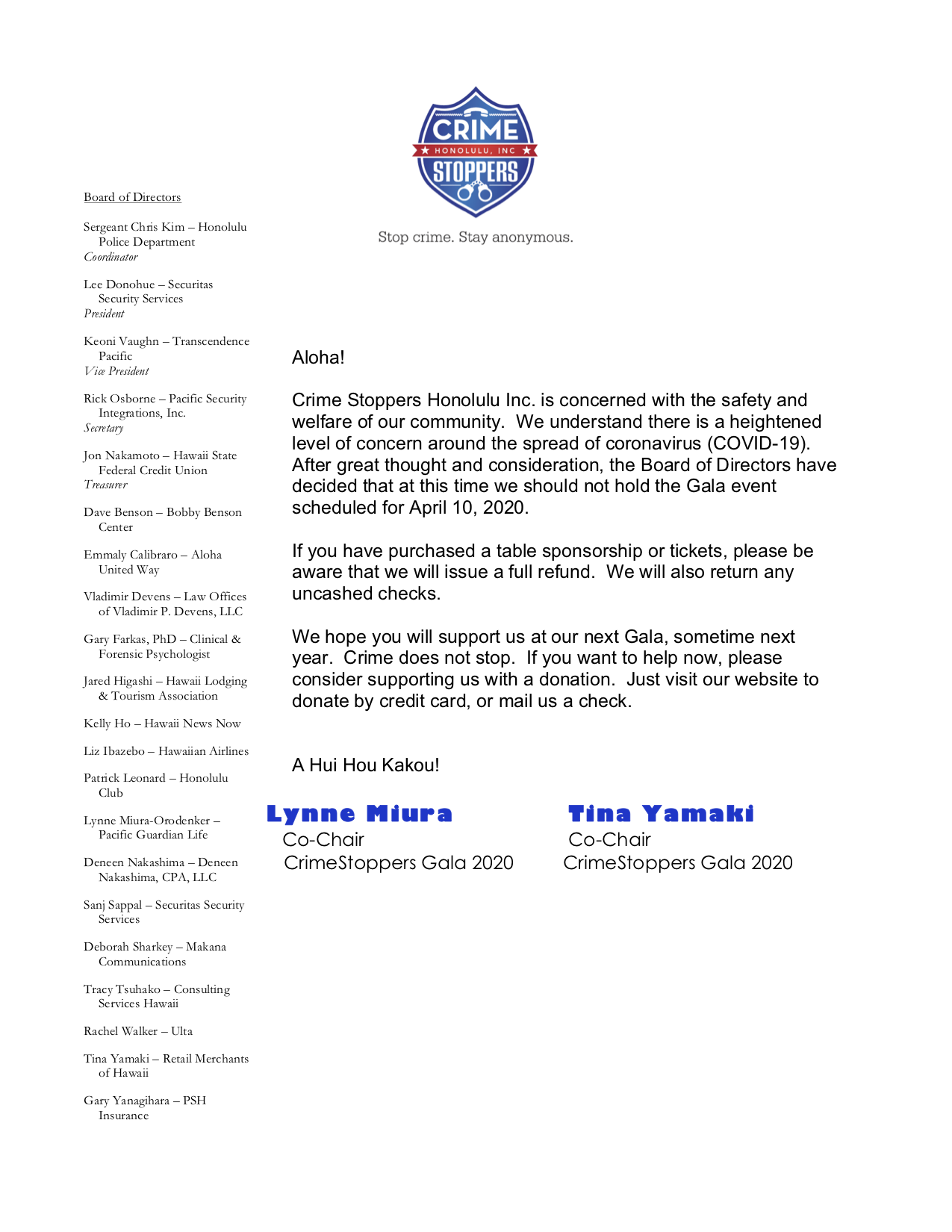 ---
CrimeStoppers Holiday Shopping Tips
November 26, 2019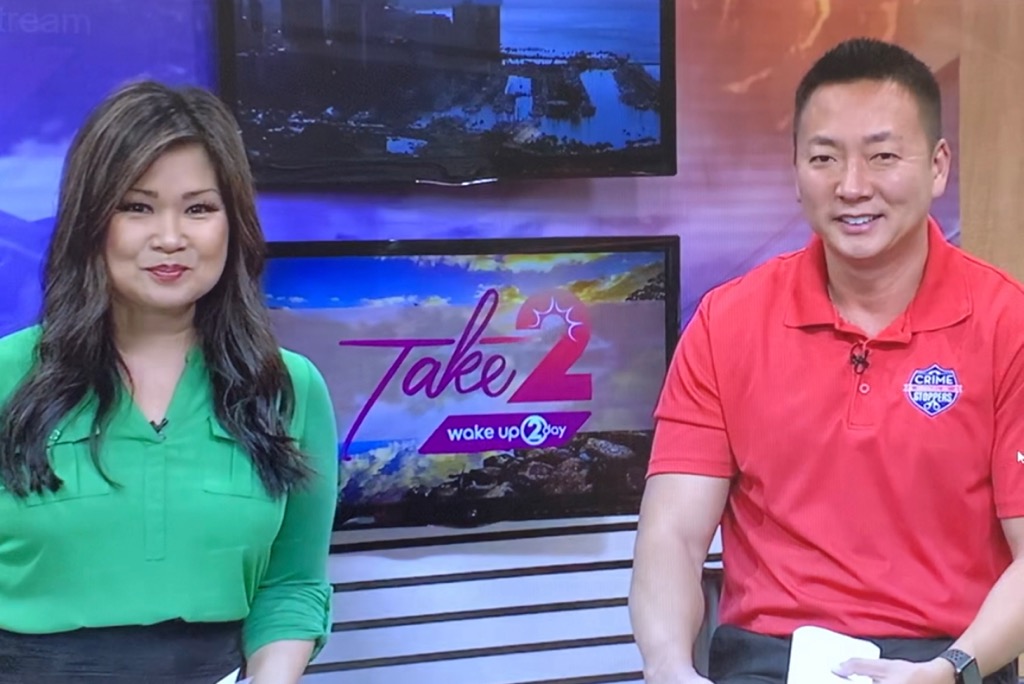 ---
2019 CrimeStoppers USA Coordinator of the Year
November 11, 2019
Sergeant Chris Kim is attending the CrimeStoppers USA National Conference in Tempe, Arizona as an attendee and guest speaker. There are approximately 350 CrimeStoppers Organizations across the United States that are a part of CrimeStoppers USA.
At last night's award banquet, Sergeant Kim was awarded the 2019 CrimeStoppers USA Coordinator of the Year. CrimeStoppers Honolulu was recognized for all it's achievement on a national level.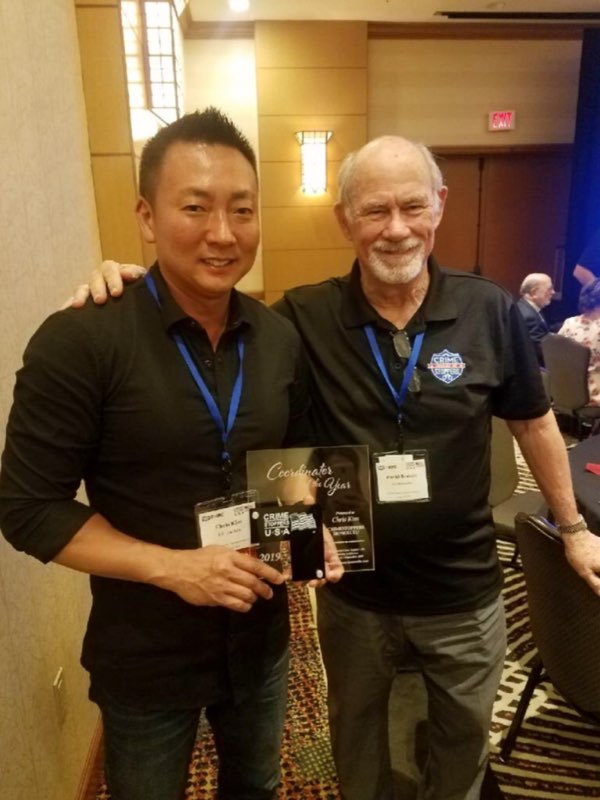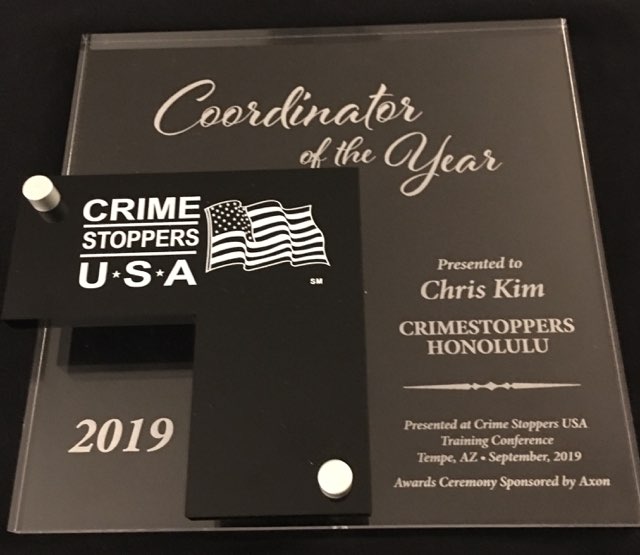 ---
Halloween 2019 Safety Tips
October 28, 2019
Aloha everyone! It's that time of year again! Halloween is in 4 days! Let's enjoy it with these safety tips!
1. Always accompany your Keiki when they are trick or treating. Trick or treating is safer with a big group. Make sure your Keiki Is with you at all times.
2. Plan your route. Trick or treat in familiar neighborhoods.
3. Enter homes with a trusting adult.
4. Check your costume. They should be fitted to avoid trips and falls.
5. Always test make-up in a small area first. Remove it before going to bed.
6. Always use the crosswalk. Stay on the sidewalks. Vehicles may not see you because of your costume.
7. Do not eat your candy until an adult checks them. Check your candy carefully. Throw away anything that looks rotten or suspicious.
8. Carry a reflective bag.
9. Carry your cellphone just in case you get lost in the crowd.
10. Bring a flash light or wear glow bracelets or necklaces or carry glow sticks.
#halloween2019 #crimestoppershonolulu #trickortreat #safetytips
---
CrimeStoppers 7th Annual Charity Golf Tournament, Hawaii Prince Golf Club
August 29, 2019
---
CrimeStoppers share surveillance of recent crimes on an assault, a forgery and a purse snatching
May 08, 2019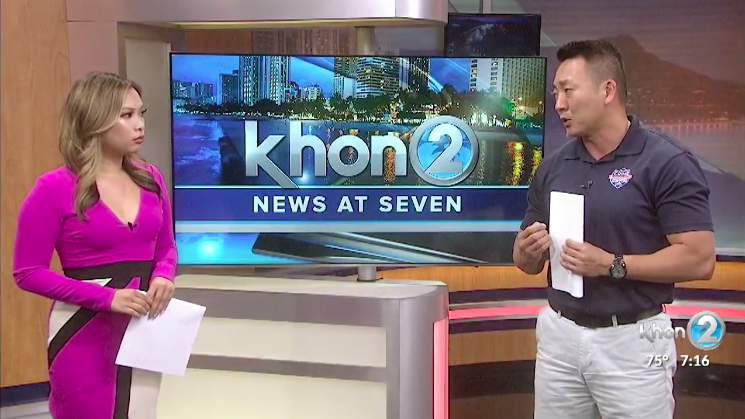 ---
13th Annual Fundraiser Dinner
April 05, 2019
Download fundraiser letter, registration, and donation form: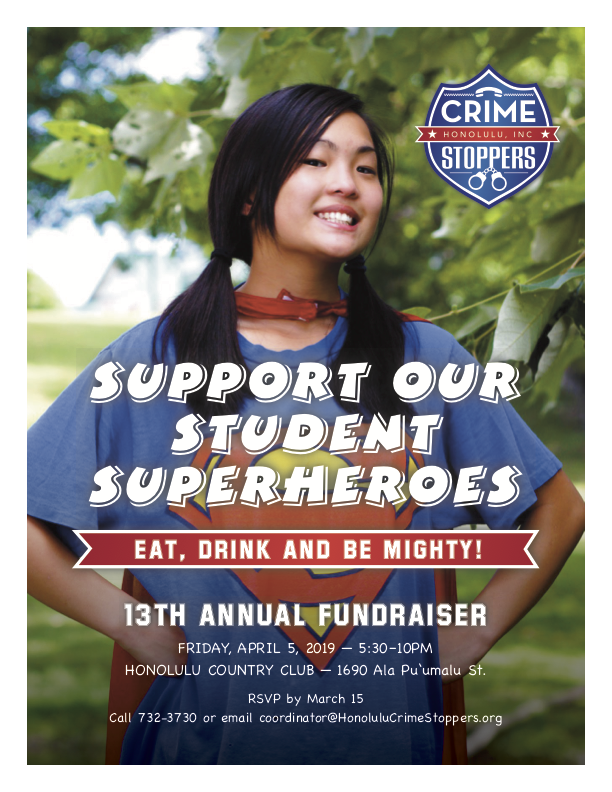 ---
CrimeStoppers to Hold Annual Fundraiser
March 12, 2019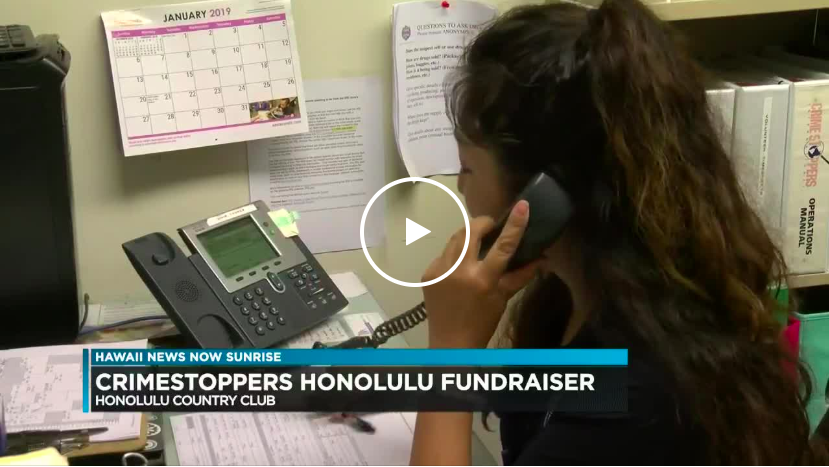 ---
Student CrimeStoppers from Damien Memorial School
March 08, 2019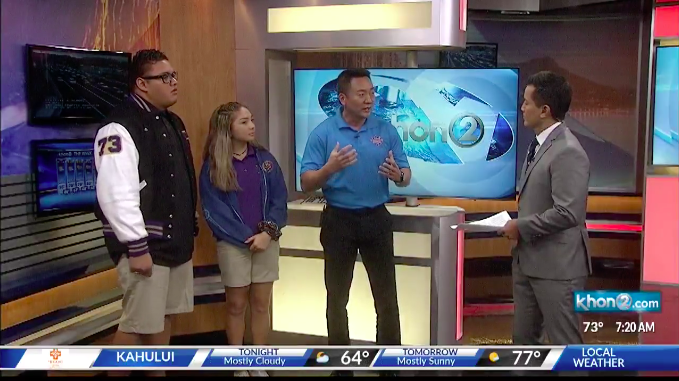 ---
Hawaii News Now - CrimeStoppers Needs Volunteers
January 08, 2019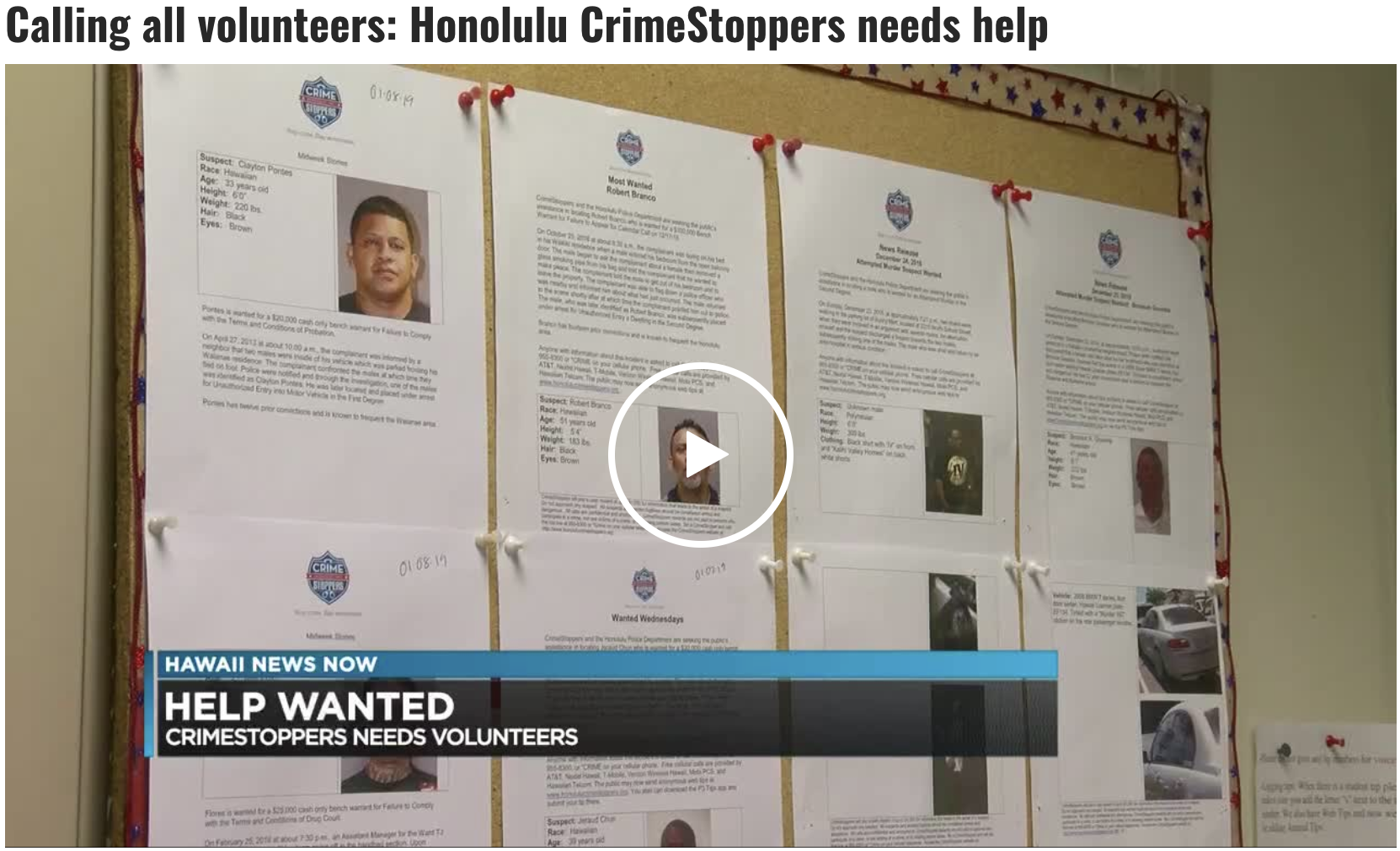 ---
Hawaii News Now - P3 Tips App
January 03, 2019
---
Celebrate Safe Communities
September 29, 2018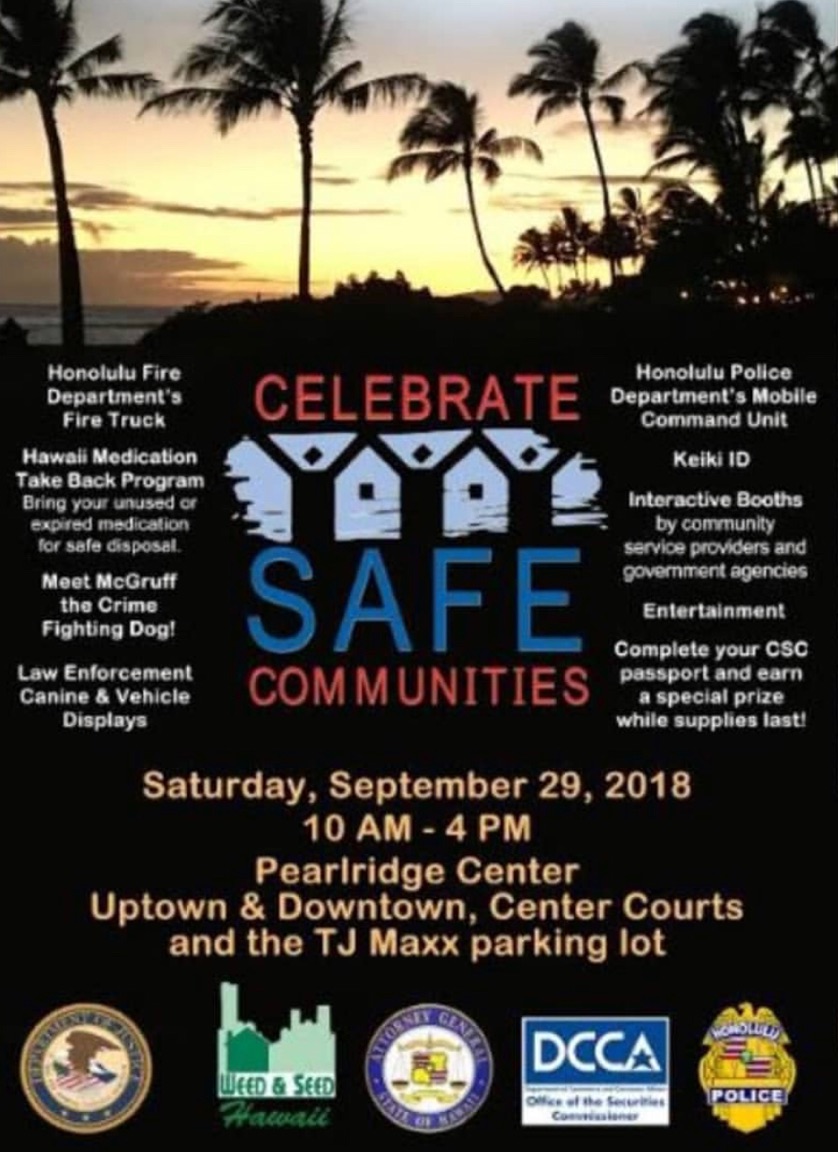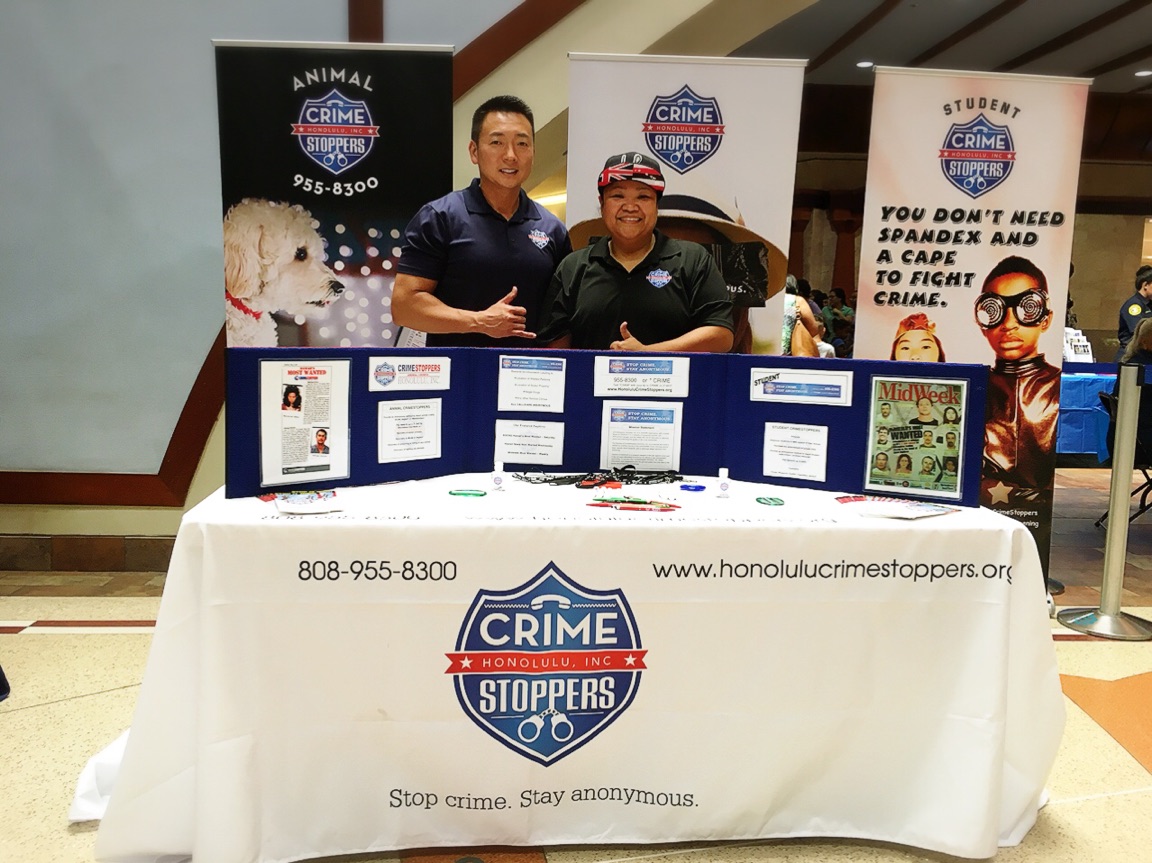 ---
6th Annual Golf Tournament
August 23, 2018
Annual Golf Tournament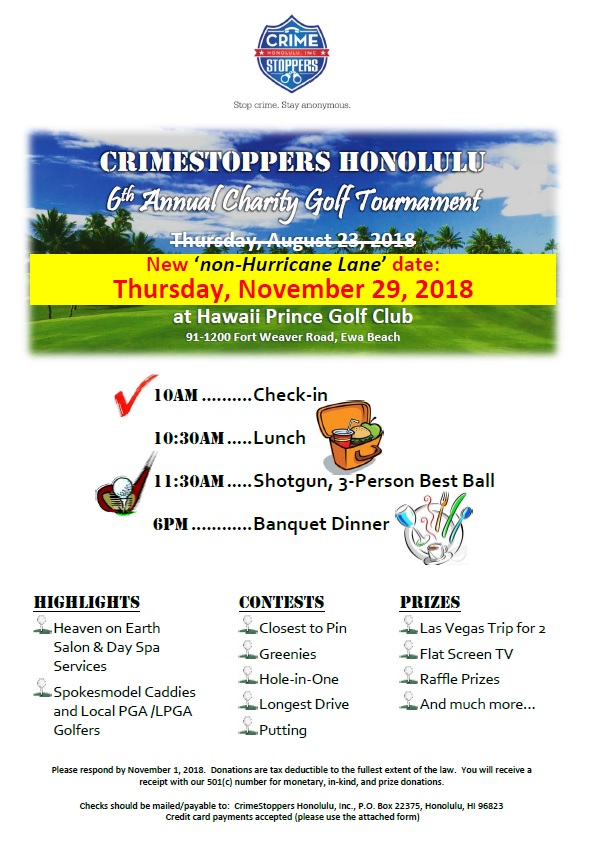 ---
12th Annual Fundraiser Dinner
April 06, 2018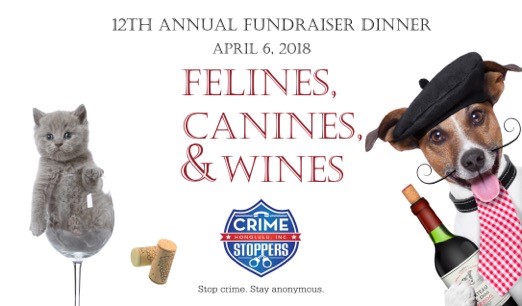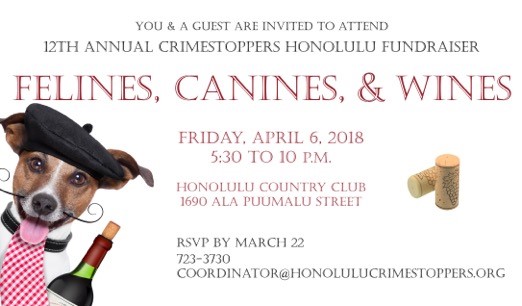 ---
Hawaii News Now - Dangers of Cyberspace
December 06, 2017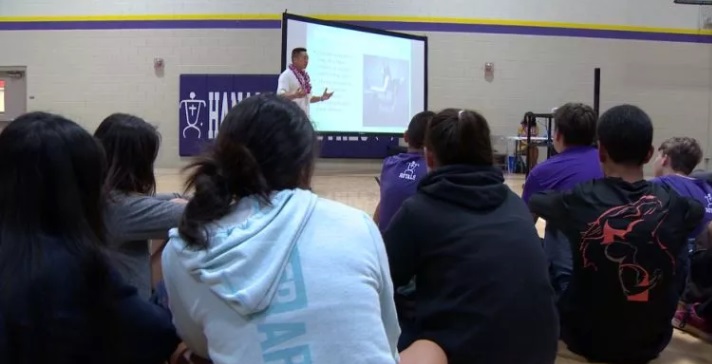 ---
11th Annual Dinner Fundraiser
April 01, 2017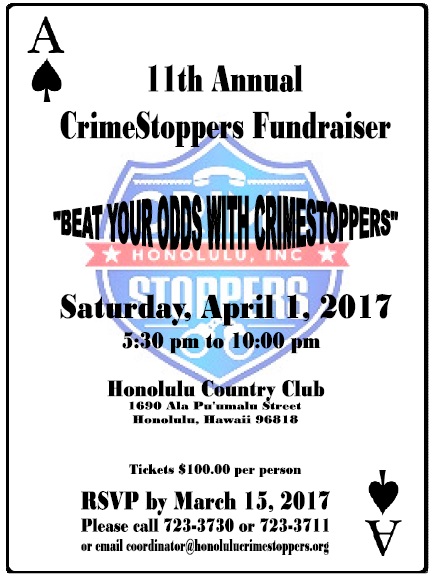 ---
5th Annual Golf Tournament
August 19, 2016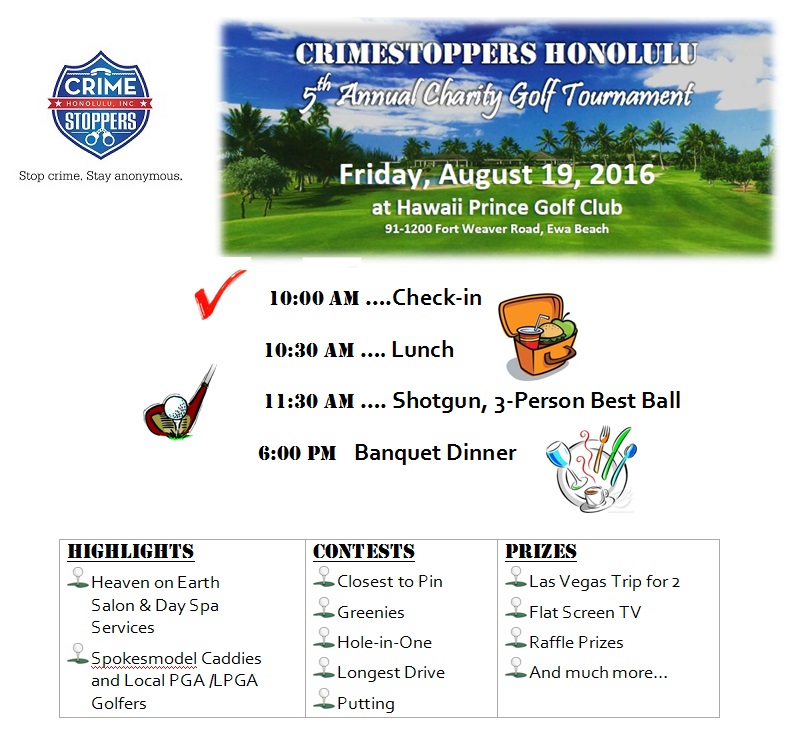 ---
4th Annual Golf Tournament
August 28, 2015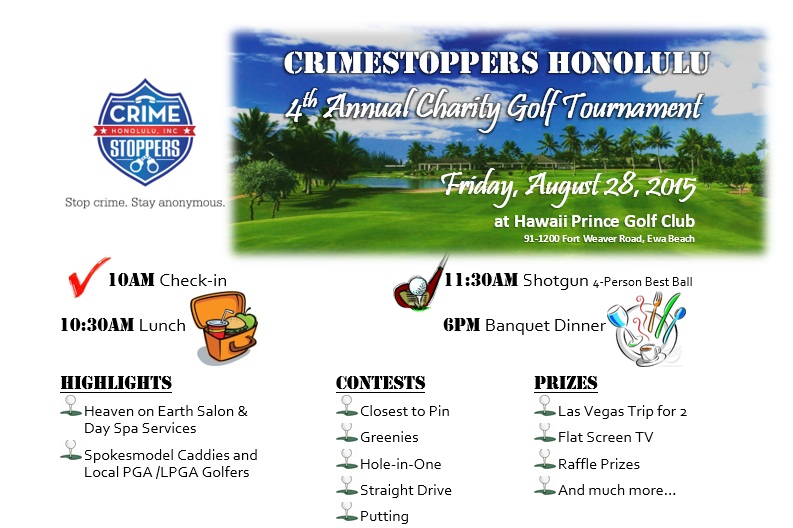 ---
Mahalo Luncheon
June 16, 2010
CrimeStoppers held its 8th Mahalo Luncheon at Hale Ikena Restaurant on June 16, 2010. Each year CrimeStoppers hosts a lunch to thank our partners that make the program successful and give awards to deserving receipients.
This year our award for the Most CrimeStoppers Arrest went to the District 3, Crime Reduction Unit, for making the most arrest based on tips received through CrimeStoppers. The unit is headed by Sergeant Douglas Iwamasa.
The Media Television Award went to Marissa Yamanae from KHON2 for "Hawaii's Most Wanted, " that airs on the 6'oclock news every Saturday.
The Media Print Award went to Don Chapman from Midweek for " Hawaii's 10 Most Wanted" which is printed every year.
The Media Radio Award went to 98.5 "The Wake-Up Crew," Rory Wilde, Gregg Hammer, and Crystal Akana for our weekly fugitive of the week every Wednesday morning at 7:00 a.m.
The Oustanding Volunteer Award went to the volunteer with the most hours worked for 2009/2010. The award was given to Mr. Mel Hayashi.
---
23rd Annual Law Enforcement / Security Appreciation Luncheon
November 01, 2007
CrimeStoppers Honolulu, among other awardees, was recognized as the Outstanding Organization for 2007.
"No one entity can fight crime alone," said Governor Lingle during this year's ceremony at the Pacific Beach Hotel in Waikiki. She also remarked that "It takes partnerships and cooperation to rely on strengths of partners while developing innovative ideas."
---